You'll learn...
Wholestic Nutrition training will teach you...
How to implement individualized peer reviewed treatment

How to integrate Functional Medicine into your busy practice

Advanced functional lab techniques
Are You Ready To Finally Feel Better?
At Wholestic Nutrition, we're all about root cause resolution… digging deep into the cause of your health concerns. Start your journey to health today with our unique functional medicine programs.
Dr Ronald Grisanti, D.C.,D.A.B.C.O., D.A.C.B.N.,M.S., CFMP
FMU - Functional Medicine University
Dr Wayne Sodano, MD
Medical Instructor
Dr Cheryl Burdetter, ND
Instructor
Dr Will Blankenship, MD
Medical Director
12 one on one coaching sessions includes:

Collaborative Care between health coaches and clients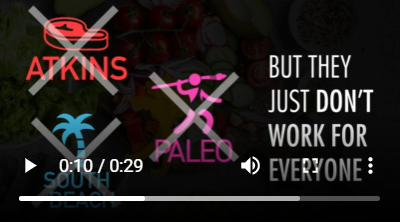 Session 1
Why Diets Don't Work And What Does Work, Long-Term
Why one diet doesn't work for everyone.
What to focus on ADDING IN instead of restricting.
The myths we've been falling for and why your yo-yo diet history isn't your fault
Simple things you can start with right away
Session 2
Exercise Strategies To Maximize Results
Easy ways to get started with exercise
How to maximize results without spending hours at the gym
Common roadblocks to exercise with simple solutions
How to bust through a weight loss plateau
Session 3
Why It Is Not Just About Food and Exercise
 What nourishes us on a deeper level
 Why eating can be used to fill a void and what to do about it
 Life balance: what is it and how it can help with your goals
Session 4
Mindful Eating And Portion Control
Discover 8 ways to get a better handle on portion control without feeling deprived
Learn what mindful eating is and how it can help with weight loss and overall health
Mindless eating triggers and solutions
Session 5
Understanding And Conquering Cravings
Common causes of cravings and how to deal with them
How to curb cravings and find healthier options
Why your sugar and/or junk food habit is not all your fault
Session 6
Menu-Planning For Success
How planning ahead can help you eat healthier and lose weight
How to save time, money, calories and stress
Quick prep and cooking tips
Planning for busy weeks
Session 7
Stress Reduction And Self-Care
How stress can affect you physically and emotionally
Getting better control over your schedule and your life
Putting YOU at the top of your priorit
22 ways to reduce stress and take care of yourself
Session 8  
Supercharged Goal Setting
How to get crystal clear on your goals
Aligning your goals with your life priorities
How to put yourself towards the top of the list
Figuring out your WHY (written exercise)
Setting SMART short-term and long-term goals
Session 9
Mindset And Habits For Powerful Change
Identifying the thoughts and actions that may be keeping you 'stuck'
How to take a step back and shift your mindset and attitude
Evaluating the 'auto-pilot' habits that may be preventing you from reaching your goals
Why it's not about 'perfection' but PROGRESS
Session 10
Fueling Your Body For Great Results
Why what we eat really matters
Getting better control over your schedule and your life
How food effects how we look, feel and age
Focus on thriving, not depriving
The basics of protein, carbs and fat and why each is important
Food journaling
Session 11  
Boosting Your Energy
The foods and habits that may be boosting or depleting your energy levels
Simple tips to start improving your energy today
The way you start your morning can have a big impact on your energy throughout the day
Tips to avoid the 3 pm slump
Session 12
Deciphering Food Labels Made Easy
How processed foods can sabotage your weight loss efforts (even when you're counting calories)
The top controversial food additives
Tips to make label reading easier
How to start with simple changes
Free Courses and Webinars
Increase your wellness, infinitely... Learn the cutting edge science of Functional Nutrition Medicine
Transformation Training Program
Learn the cutting edge science of functional nutrition and the art of functional coaching, so you can succeed first on your own transformation. By achieving life-changing results for yourself, and using the same philosophy you will be able to help others just like yourself and join our growing team of medical doctors, clinicians, and health coaches.
Addtional Courses
Check out our individual paid courses that suits your needs